Regular price
Sale price
$25.00 USD
Unit price
per
Sale
Sold out
This ear cuff features a twisted metal design with a neutral look, designed to be unique and attractive. It's crafted from

rhodium-plating 

brass with a double coating for extra protection.
⋄Diameter: 12mm (adjustable)
⋄Width: 4mm
The Concept of design:

If you're looking for an ear cuff that showcases your classic taste and fashion sense, then this Braided French ear cuff is definitely a must-have. Its classic design and exquisite details exude an elegant charm, allowing you to effortlessly showcase your allure on any occasion. The weaving design of the earring not only showcases traditional French style but also interprets modern fashion. This ear cuff is easy to wear, whether you're at work, on a date, or on vacation. When you wear this ear cuff, you'll not only feel its high quality and comfort but also showcase your unique taste and fashion sense. Whether it's for yourself or as a gift for a friend, this Braided French ear cuff is a perfect choice. there is no need to worry about ear irritation or inflammation caused by piercing the ear.
The Braided French Ear Cuff is crafted from rhodium-plated brass with a double coating for extra protection. Brass is a popular metal material that is often used to create high-quality musical instruments, such as trumpets, trombones, and French horns. Its unique resonance properties produce bright and rich tones, making it a preferred choice among many musicians and instrument manufacturers.


Overall, brass is an excellent metal material that has a wide range of applications in both musical instrument and jewelry-making industries. Whether you are a music enthusiast or a jewelry lover, you can experience the unique value and beauty of brass products.
View full details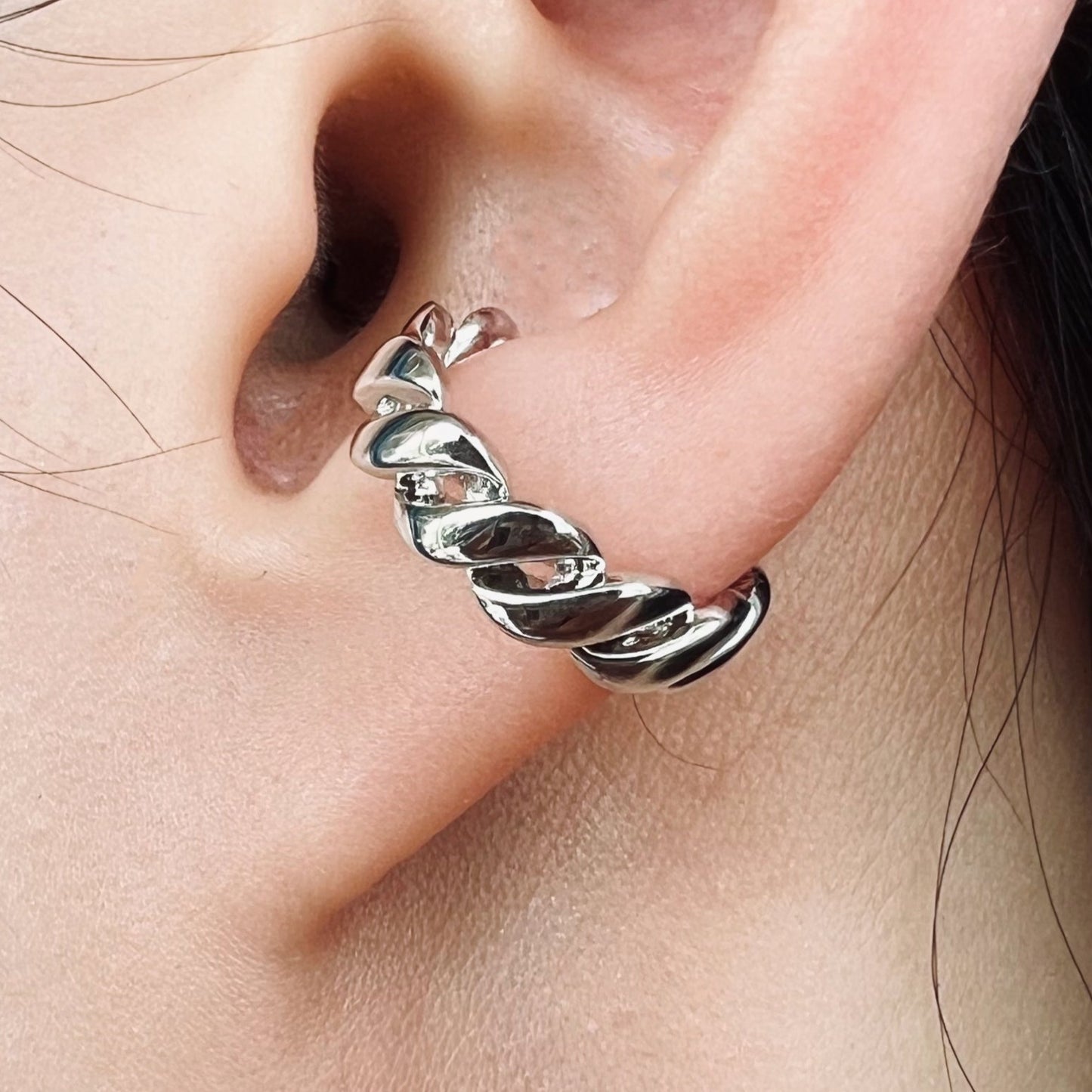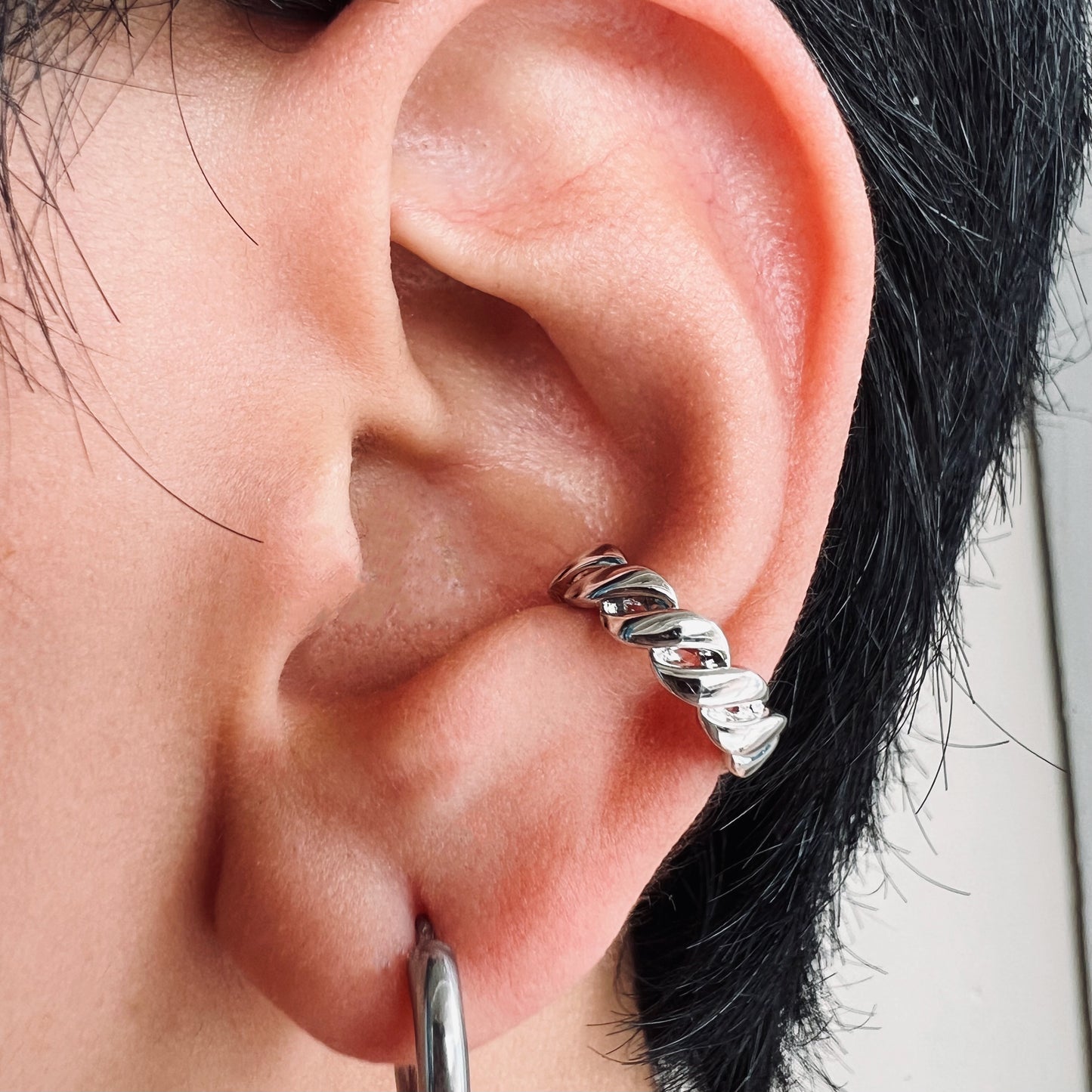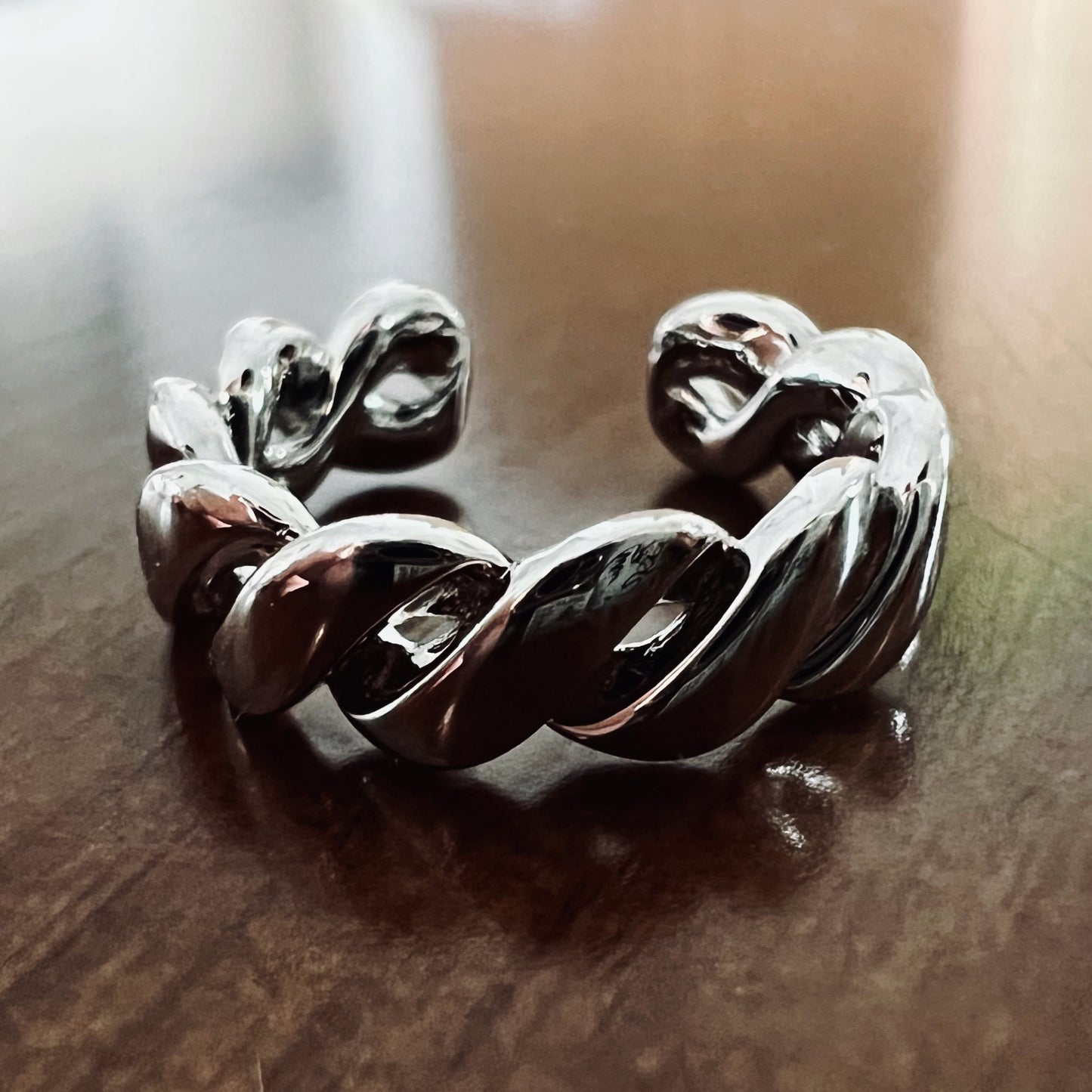 More Detail
Worry-Free

Every order comes with7 days of returns policy with conditions.Ninety's CARE provides another unconditional coverage to a whole year & adds up unconditional accidental damage or loss coverage

NINETY'S CARE

Let's comfortably be yourself

Our ear cuffs are all designed based on comfort and easy wearing, whilst against ear irritation or inflammation to value the lifestyle of minimalism and natural beauty. 

Unisex

Our ear cuffs are designed to be gender-neutral, meaning that they are suitable for anyone who wants to express their unique style and personality. With a variety of high-quality designs to choose from, you can be sure to find the perfect pair to elevate your look. Let's embrace a truly unisex approach to ear accessories.